ITC Hotels' Brand Storii is expanding its reach with the addition of three new properties. Pan-India
Goa, Himachal Pradesh, and Uttar Pradesh are the newest locations for hotels under the Storii brand, which ITC Hotels is using to further extend and reinforce its footprint across India.
"We are happy to announce the addition of three new properties under Storii by ITC Hotels at some of the most sought-after destinations in the country," said Anil Chadha, Divisional Chief Executive, ITC Hotels, when asked about the growth of the Brand Storii in India. Our commitment to development and growth in the boutique hotel sector is exemplified by our recent openings in Goa, Manali, and Prayagraj. Storii by ITC Hotels is quickly becoming a favored brand in the experiential market, catering to guests in search of authentic regional stays. Each individual property carries its own "Stori."
Storii Moira Riviera will soon open in Moira, a charming North Goa village renowned for its picturesque watercourse vistas, winding roads, and tranquil sunsets. The Mediterranean aesthetic is carried throughout this small hotel with only 15 rooms. Most suites feature a private plunge pool, stunning views, and access to resort amenities including the K by Kayakalp spa.
Urvashi's Retreat, Manali, a 23-room hotel under the Storii brand, has been signed by ITC Hotels, expanding the company's presence in Himachal Pradesh. Every detail of the boutique hotel will be tailored to provide guests with a special taste of the local rustic elegance. Urvashi's Retreat is a favorite among parents due to its spacious play area for children.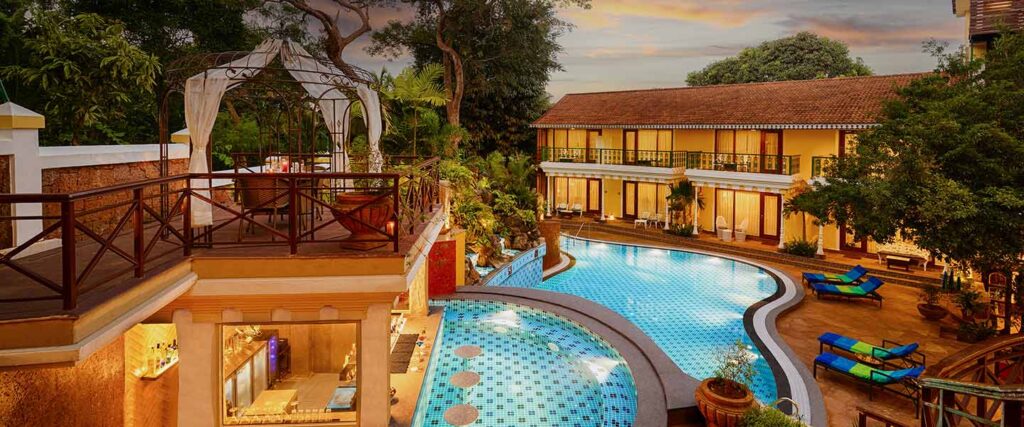 ITC Hotels' Brand Storii is expanding its reach with the addition of three new properties. Pan-India
Storii Prayagraj, right in the middle of the city, is steeped in history and is about ten kilometers from the famous pilgrimage site of Triveni Sangam. The property, which features traditional architecture and expansive lawns, will undergo substantial renovations to make room for a new wing, while the existing history wing serves as a memory of times past. The new service will have a spa operated by the K by Kayakalp brand, as well as a bar, an all-day dining restaurant, and a specialty restaurant.
Storii is an assortment of carefully selected boutique hotels that aim to meet the changing demands of today's global traveler. Storii by ITC Hotels, a collection of small, luxury lodgings, can be found in both well-known and offbeat locations, from jaw-dropping landscapes to historic landmarks, from golden stretches of sand to dense jungles teeming with adventure, and from tranquil valleys to bustling deserts full of local legends. Since each hotel is different, the brand will be able to tell its own story in a way that no one else can.
Also read :- Aditya Chacko is the General Manager of Lagos Marriott Hotel Ikeja