Elevate Your Career with Welcomhotel by ITC Hotels Cathedral Road Chennai – Join Our Pre-Opening Team!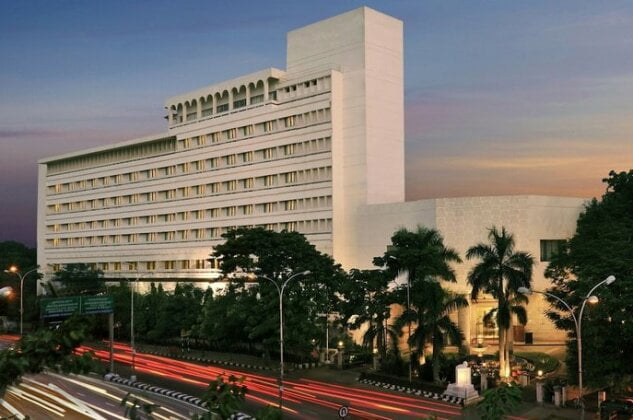 Are you an enthusiastic and passionate hotelier looking to make your mark in the hospitality industry? Welcomhotel by ITC Hotels Cathedral Road Chennai invites dynamic individuals to be part of our exclusive Pre-Opening Team. Be a trailblazer in the world of luxury hospitality and embark on a journey where excellence knows no bounds.
Opportunities Await You:
Front Office:
Front Office Executive: Be the face of hospitality, ensuring a seamless and welcoming experience for our guests.
Front Office Supervisor: Lead and guide the Front Office team to deliver exceptional service.
Front Office Associate: Contribute to creating lasting impressions for our guests.
Housekeeping:
Housekeeping Executive: Oversee the impeccable maintenance of guest rooms and public spaces.
Housekeeping Supervisor: Lead a dedicated housekeeping team to set new standards of cleanliness.
Housekeeping Associate: Play a crucial role in maintaining the luxurious ambiance of our hotel.
Fabricare Associate: Handle specialized fabric care services with precision.
Admin:
    GM Secretary: Provide vital administrative support to the General Manager, ensuring seamless operations.
Health Club:
Spa Therapist: Create rejuvenating experiences for our guests, promoting relaxation and well-being.
Swimming Pool Attender: Ensure the safety and enjoyment of guests using our swimming pool facilities.
GYM Instructor: Inspire fitness and well-being as a GYM Instructor, promoting a healthy lifestyle.
Qualifications:
Extensive Experience: Candidates must possess substantial experience in similar roles within the luxury hospitality sector.
Immediate Joiners: We are looking for individuals ready to make an immediate impact and contribute to our pre-opening success.
Why Choose Welcomhotel by ITC Hotels Cathedral Road Chennai:
Pioneer in Luxury: Be part of a brand synonymous with luxury and renowned for setting industry benchmarks.
Exceptional Work Environment: Join a team that values your energy, passion, and dedication.
Career Advancement: Explore limitless growth opportunities in a dynamic and thriving work environment.
How to Apply:
If you are driven by success, fueled by passion, and determined to showcase your skills, we want to hear from you! Reach out to us at ruban.d@itchotels.in.
Take the first step towards a rewarding career with Welcomhotel by ITC Hotels Cathedral Road Chennai. Join us in creating unparalleled experiences for our guests. Your journey to excellence starts here!
also read this job – New Job openings in Lemon Tree's Aurika Mumbai Skycity