Amit Sidana, currently serving as the Senior Vice President of Sales & Marketing at Pride Group of Hotels India, is an accomplished professional with a stellar 20-year career in the field. His journey is a testament to dedication, hard work, and a relentless pursuit of excellence. From humble beginnings as a Sales Officer to his current leadership role, Amit's story is truly inspiring.
Sales Officer at Air Sahara:
also read- Anuj Soin: The Inspiring Rise of a Trailblazer in the Hospitality World
Amit embarked on his career in the aviation industry as a Sales Officer at Air Sahara. During his three-year tenure, he worked diligently to promote the airline's services and develop strong relationships with corporate clients and travel agents. His commitment to achieving targets and implementing innovative schemes led to remarkable success.
Growth at Intercontinental Group of Hotels:
also read- Dr. Jeffrey O: Embarking on an Inspiring Voyage in the Hospitality Sector
Amit's passion for sales and marketing took him to the Intercontinental Group of Hotels, where he served as an Assistant Manager – Regional Sales. With his exceptional leadership skills, he managed a team of three members and devised effective market segmentation strategies. He excelled in identifying client needs, prospecting new accounts, and securing bookings for the hotel chain.
Zonal Sales Head at Bajaj Allianz General Insurance:
also read- Irfan Khan: A Certified Master Chef with a Passion for Gastronomical Adventures
Amit's journey continued with Bajaj Allianz General Insurance, where he assumed the role of Zonal Sales Head for South India. Leading a team of state heads and members, he played a pivotal role in driving performance and achieving business plans. He successfully introduced new products, cross-selling initiatives, and collaborated with channel partners to expand market presence.
Director Sales & Marketing at Accor Group of Hotels:
also read- Anu Singh Bagal: Inspiring Success and Overcoming Challenges
Amit's exceptional skills caught the attention of the Accor Group of Hotels, where he served as the Director of Sales & Marketing – GM PASS. In this role, he spearheaded the sales and marketing efforts for the group's properties in various cities across India. His expertise in building long-term customer relationships, developing marketing campaigns, and implementing strategies contributed to revenue growth and market leadership.
National Head at The Orchid Group of Hotels:
also read- Mr. Sameer Sud: A Journey of Determination, Excellence, and Inspiring Leadership in Hospitality
Amit's remarkable journey continued at The Orchid Group of Hotels, where he held the position of National Head for Sales, Marketing & Revenue Distribution. Managing a portfolio of 12 properties, he successfully led a team of sales heads, achieved booking goals, and developed strong partnerships with sales channels. His strategic vision and customer-centric approach ensured the delivery of exceptional products and services to target customers.
Senior Vice President at Pride Group of Hotels:
also read- Rupam Dutta: Inspiring Hospitality Excellence and Mentorship for Future Leaders
Amit's exceptional skills and leadership qualities led him to his current role as the Senior Vice President of Sales & Marketing at Pride Group of Hotels. With his vast experience, he continues to drive revenue growth, develop marketing strategies, and build long-term customer relationships. Amit's commitment to excellence, market knowledge, and ability to inspire teams make him an invaluable asset to the organization.
People's Man:
also read- The Inspiring Journey of Mohammad Shoeb: A Testament to Dedication, Hard Work, and Passion in the Hospitality Industry
One of Amit's defining qualities is his ability to connect with people effortlessly. He genuinely values interpersonal relationships and believes that fostering strong connections leads to positive outcomes. This innate quality has enabled him to build meaningful partnerships with clients, stakeholders, and colleagues throughout his professional journey. Amit's personable approach has proven instrumental in creating a collaborative work environment and driving team success.
Happy Customers & Happy Owners: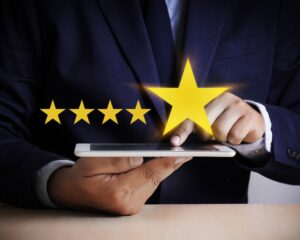 also read- Devi Ratn Jaipur IHCL SeleQtions: Embrace the Majestic Splendor of Jaipur
Amit firmly believes in the philosophy of ensuring both happy customers and happy owners. He understands that delivering exceptional customer experiences not only enhances brand loyalty but also translates into increased revenue and profitability for the organization. By prioritizing customer satisfaction, Amit has consistently exceeded expectations and established long-term relationships with clients. Simultaneously, he recognizes the importance of creating a conducive environment for owners to thrive, fostering a win-win situation for all stakeholders.
Corporate Meditation Trainer:
also read- Top 13 Places to Visit in Uttarakhand
Beyond his sales and marketing prowess, Amit has also delved into the realm of corporate meditation training. Leveraging his expertise in visualization techniques, he helps professionals harness the power of the mind to unlock their full potential. Through tailored meditation programs, Amit equips individuals with the tools to manage stress, enhance focus, and achieve personal and professional growth. His unique combination of business acumen and mindfulness practices has garnered him recognition as a holistic leader in the industry.
Unstoppable Success:
also read- Unveiling India's Rain-Free Splendors: Top Destinations to Explore in July
Amit Sidana's inspiring journey from a Sales Officer to a Senior Vice President is a testament to his unwavering passion, dedication, and expertise in the field of sales and marketing. Through his remarkable career, he has consistently delivered exceptional results, led high-performing teams, and shaped the success of renowned organizations. Amit's story serves as a motivation to aspiring professionals, highlighting the importance of continuous learning, perseverance, and a relentless pursuit of excellence in achieving professional success.