Radisson Jodhpur Celebrates International Housekeeping Week with Excitement and Recognition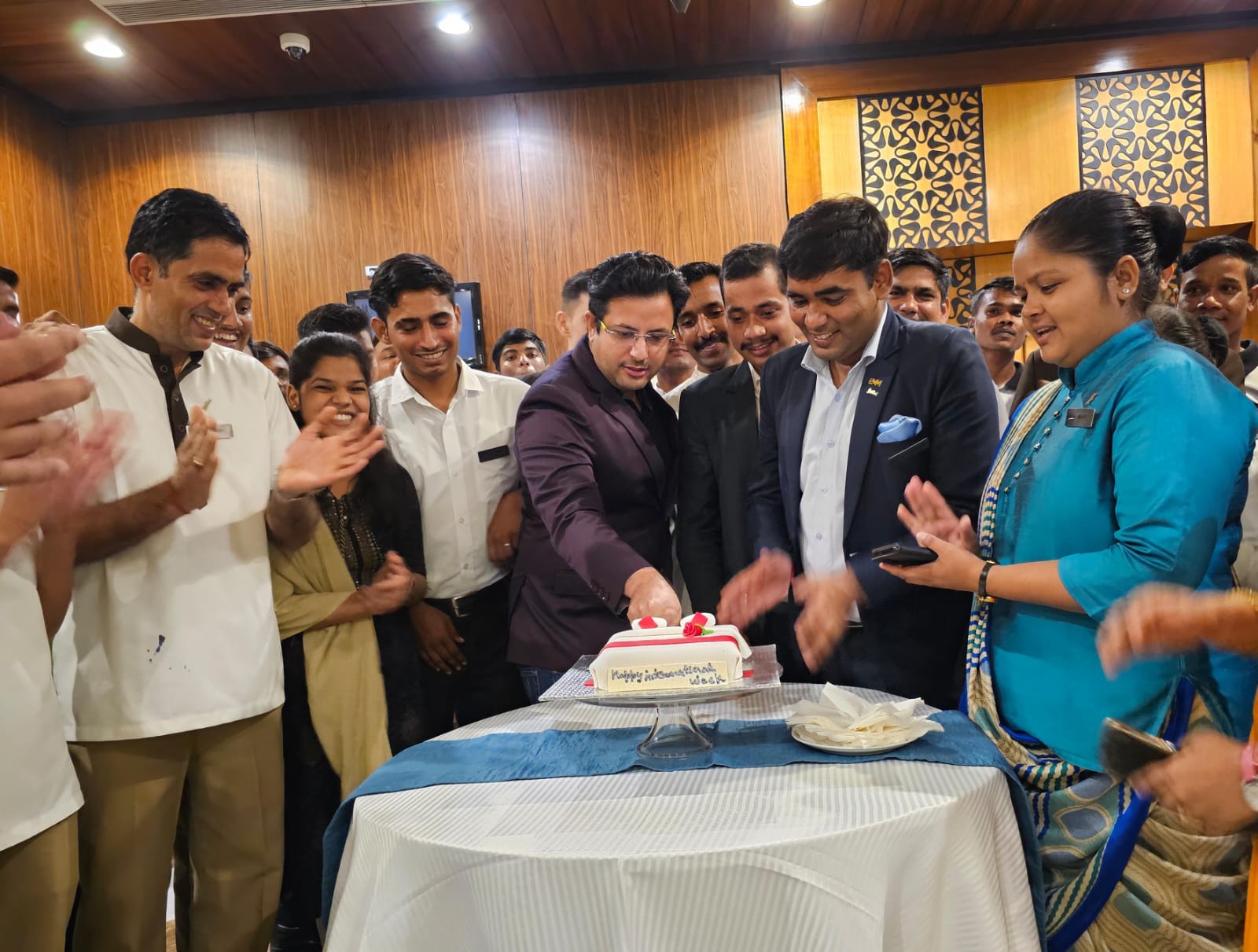 The Radisson Jodhpur, a name synonymous with luxury and hospitality, recently set a shining example of acknowledging and celebrating the invaluable contributions of their housekeeping team. The occasion was the International Housekeeping Week, a week dedicated to recognizing the unsung heroes of the hotel industry. At Radisson Jodhpur, this week was not just an ordinary one but was celebrated with a burst of enthusiasm and appreciation.
Day 1: Towel Art Extravaganza
The festivities kicked off on a creative note with "Towel Art Day." The housekeeping team displayed their artistic prowess by transforming ordinary towels into stunning works of art. From swans to elephants, each creation was a testament to their skill and imagination.
Day 2: Leaf Art Elegance
Day 2 saw the team embracing nature with a "Leaf Art" session. Leaves, often considered mundane, became the canvas for intricate designs and patterns. The hotel was adorned with these leafy artworks, bringing a touch of the outdoors inside.
Day 3: Poster Competition
To infuse a sense of healthy competition, a poster competition was organized on the third day. Housekeeping team members showcased their creativity, highlighting the importance of cleanliness and hygiene in the hospitality industry. The winning posters served as a source of inspiration for both guests and staff.
Day 4: Eco-Friendly Recycling
Radisson Jodhpur has always been committed to sustainable practices, and this commitment was evident on Day 4 with a recycling activity. The housekeeping team demonstrated their dedication to reducing waste by creatively repurposing materials. It was a poignant reminder of the hotel's responsibility towards the environment.
Day 5: Fun and Games
The energy levels remained high as Day 5 featured a range of games and activities. From slow cycling races to tug-of-war, the housekeeping team enjoyed some well-deserved leisure time while strengthening their team spirit.
Day 6: Cake Cutting and Appreciation
The grand finale of the International Housekeeping Week was marked by a cake-cutting ceremony and a heartfelt appreciation session. The General Manager, Mr. Saurabh Thakur, led the celebration, expressing his gratitude for the dedication and hard work of the housekeeping team. The team members were showered with gifts and tokens of appreciation as a small gesture of recognition for their tireless efforts.
General Manager Saurabh Thakur's Appreciation
Mr. Saurabh Thakur, the General Manager of Radisson Jodhpur, took this opportunity to express his profound appreciation for the housekeeping team. In his speech, he lauded their commitment to maintaining the highest standards of cleanliness and comfort for the hotel's guests. He emphasized that the housekeeping team played a pivotal role in creating a memorable experience for every guest who walked through the hotel's doors.
Mr. Thakur said, "Our housekeeping team is the backbone of our hotel. They ensure that our guests feel at home with impeccable cleanliness and attention to detail. Their hard work often goes unnoticed, but during this International Housekeeping Week, we want to celebrate and recognize their outstanding contributions."
Shining the Spotlight on Excellence
The International Housekeeping Week at Radisson Jodhpur was not just a week of activities; it was a week of appreciation, recognition, and gratitude. The housekeeping team, often working behind the scenes, finally took center stage and received the acknowledgment they rightfully deserved. It was a celebration of their dedication, creativity, and unwavering commitment to excellence in hospitality.
As the week concluded, it left a lasting impression on both the housekeeping team and the entire Radisson Jodhpur family. It served as a reminder that in the world of hospitality, every role, no matter how seemingly mundane, contributes significantly to creating exceptional guest experiences. The International Housekeeping Week at Radisson Jodhpur was not just about towels, leaves, and posters; it was about celebrating the heart and soul of the hotel.