Meet Mr. Anoop Pandey, a trailblazer whose journey from humble beginnings to the esteemed position of General Manager at JW Marriott Mussoorie Walnut Grove Resort & Spa serves as an inspiring tale of dedication, perseverance, and leadership.
Early Beginnings and Determination
Anoop Pandey embarked on his hospitality journey as a Management Trainee in August 2006, driven by his passion for delivering exceptional guest experiences. With an unwavering commitment to his craft, he rapidly progressed through the ranks, showcasing his dedication and talent.
Climbing the Ladder at The Leela Palaces, Hotels and Resorts
During his time at The Leela Palaces, Hotels and Resorts, Anoop Pandey honed his skills as an Assistant Manager – Front Office. This role not only exposed him to the intricacies of guest relations but also laid the foundation for his future leadership roles. Over 2 years and 7 months, he displayed an exceptional aptitude for guest satisfaction, setting the stage for his future accomplishments.
Rising through Marriott International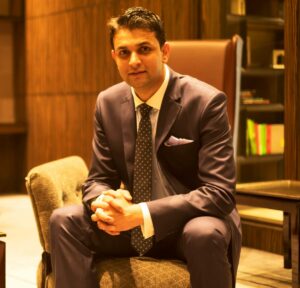 also read – Fairmont Jaipur's Director of Rooms: Sukhpreet Singh Bath's Remarkable Journey
Anoop Pandey's journey took an exciting turn when he joined Marriott International. His 8 years and 1 month tenure included key roles like Director of Rooms at The St Regis Mumbai, where he oversaw the seamless functioning of the front office. This experience not only deepened his understanding of hospitality management but also shaped his approach to leadership.
Anoop Pandey's exceptional journey continued at Marriott International, where he displayed his leadership prowess as a Resident Manager in the New Delhi Area. With an innate ability to foster teamwork and optimize operations, he carved a path towards becoming the General Manager .
General Manager: A New Horizon
In April 2019, Anoop Pandey wholeheartedly assumed the position of General Manager at The Westin Sohna Resort & Spa, and since then, his trajectory has been nothing short of remarkable. In 2021, he undertook the role of General Manager at JW Marriott Mussoorie, where he masterfully led a team to exemplify excellence, showcasing his strategic acumen, innovative spirit, and unwavering dedication to guest satisfaction. Under his astute leadership, the resort thrived, earning prestigious accolades and establishing new benchmarks in the realm of luxury hospitality.
A Legacy of Excellence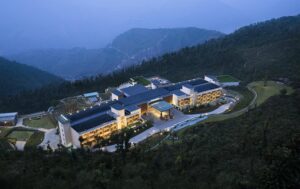 also read – Karim Abdelhamid: VP of Hotel Operations at The First Group – A Trailblazer in Hospitality Excellence and Innovation
As of the present moment, Anoop Pandey continues to inspire as the General Manager, enriching the guest experience at JW Marriott Mussoorie Walnut Grove Resort & Spa. His role reflect an unwavering commitment to excellence and a journey that epitomizes the pursuit of one's dreams.
Mr. Anoop Pandey's story is a testament to the power of perseverance, hard work, and a passion for hospitality. From his beginnings as a Management Trainee to his current role as General Manager, his journey encapsulates the essence of a true leader in the hospitality industry.