In a momentous development for the hospitality industry, Anjana Manohar, a seasoned professional with a distinguished career in the field, has been appointed as the new Hotel Manager at Holiday Inn Express Chennai OMR Thoraipakkam, an IHG Hotel. With her impressive track record and extensive experience, Anjana's joining is poised to usher in a new wave of success and excellence to the hotel.
A Stellar Journey in Hospitality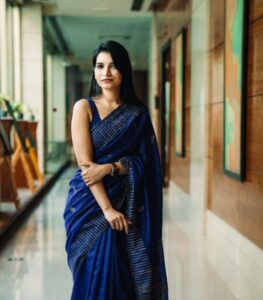 also read: The Entrepreneurial Story of Sneha Agarwal
Anjana Manohar's journey in the hospitality sector commenced over 14 years ago when she embarked on her career with Oberoi Hotels & Resorts. Throughout the years, she honed her skills and excelled in various roles within IHG Hotels and Resorts, one of the world's largest and most prestigious hotel chains.
During her tenure with IHG, Anjana Manohar was handpicked for prestigious development programs such as the IHG Future Leader (HOD Development Program) and RISE (General Manager Development Program exclusively for aspiring lady managers). These programs provided her with invaluable insights and knowledge, fueling her growth as a leader within the industry.
A Remarkable Impact at Holiday Inn Express Nashik
also read: From Sales Officer to Senior Vice President
In 2022, Anjana took charge as the Hotel Manager at Holiday Inn Express Nashik, where she made a remarkable impact on the hotel's performance and guest experience. Through her strategic initiatives and customer-centric approach, she elevated the hotel's market presence and provided guests with unforgettable stays.
Embracing a New Challenge
also read: Anuj Soin- The Inspiring Rise of a Trailblazer in the Hospitality World
Now, Anjana Manohar is all set to embrace a new challenge as the Hotel Manager at Holiday Inn Express Chennai OMR Thoraipakkam. Her appointment has generated excitement and anticipation among both the hotel's team members and patrons. Anjana's exceptional leadership skills and attention to detail are expected to further enhance the hotel's reputation and solidify its position as a prime destination for travelers in the vibrant city of Chennai.
Enthusiasm for the Future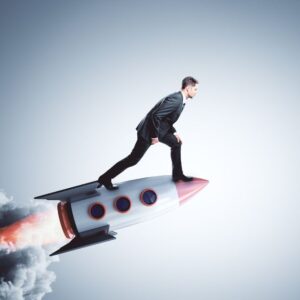 also read: Dr. Jeffrey O: Embarking on an Inspiring Voyage in the Hospitality Sector
Speaking about her new role, Anjana expressed her enthusiasm and said, "I am thrilled to join the team at Holiday Inn Express Chennai OMR Thoraipakkam. It is an exciting opportunity, and I look forward to working with the talented team here to provide our guests with unparalleled experiences and uphold the highest standards of hospitality. Anjana Manohar's commitment to fostering a culture of inclusivity and diversity within the hotel is also expected to contribute to a positive and empowering work environment for all employees.
A Warm Welcome and High Expectations
also reas: Irfan Khan- A Certified Master Chef with a Passion for Gastronomical Adventures
The entire team at Holiday Inn Express Chennai OMR Thoraipakkam extends a warm welcome to Anjana Manohar and eagerly anticipates the hotel's continued success under her capable leadership. As she takes the reins as Hotel Manager, there is a shared optimism that her expertise and vision will set a new benchmark for excellence within the property and beyond, making the hotel a preferred choice for travelers seeking exceptional experiences in Chennai.