Exploring the Journey of a Hospitality Educator: Peter Ricci's 17-Year Impact on Hospitality Education
Join us in tracing the extraordinary path of Mr. Peter Ricci, an exceptional figure whose dedication has shaped the landscape of hospitality education and leadership. From his early days as an Adjunct Instructor to his current role as a Clinical Professor and Director at Florida Atlantic University, Peter's 17-year journey is one of passion, innovation, and lasting impact. Get ready to explore the chapters that define his legacy, from transforming education to fostering mentorship, all while embodying unwavering passion and persistence.
A Lifelong Dedication to Hospitality Education and Leadership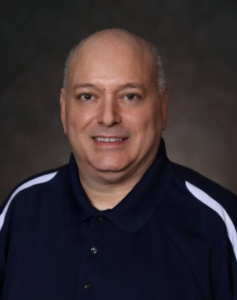 also read – Unveiling Hospitality's Star: Mr. Amit Sangwan, GM at Novotel Ahmedabad
Discover the incredible journey of Mr. Peter Ricci, a visionary in the field of hospitality and tourism management. From his early beginnings as an Adjunct Instructor at various prestigious institutions to his current role as Clinical Professor and Director at Florida Atlantic University, his 17 years of dedication have left an indelible mark on the industry.
Pioneering Excellence: Transforming Hospitality Education
also read – Ascending Front Office to Global Hospitality Stardom: The Remarkable Odyssey of Mr. Harpreet Vohra in the Hospitality Sector
Explore the remarkable impact of Mr. Peter Ricci's 17-year tenure as Clinical Associate Professor and Director of the Hospitality & Tourism Management Program at Florida Atlantic University. Under his guidance, the program evolved, setting new standards in education and producing industry leaders of tomorrow.
 From Management to Mentorship: A Decade of Leadership
also read – Mr. Anubhav Dubey: Visionary Founder of Chai Sutta Bar
Delve into the chapter of Mr. Peter Ricci's career as General Manager and Corporate Director of Sales at Forbes Hamilton Management Company and Prism Hotel Partners, LP. His 11 years of leadership were characterized by innovation, driving growth, and fostering a culture of excellence.
 Nurturing Minds: Shaping the Future of Hospitality
also read – Championing Growth and Inclusion: Devendra Kumar's HR Odyssey at Crowne Plaza Today New Delhi Okhla
Uncover the pivotal role Mr. Peter Ricci played as an educator at renowned institutions such as Florida State University, University of Central Florida, and University of Florida. His 15 years of teaching and mentoring have empowered countless students, leaving an enduring legacy in the field.
 From Adjunct to Authority: A Tale of Passion and Persistence
also read – Rahul Panwar: Leading Novotel Pune to Excellence as a Seasoned Hotelier
Embark on a journey through time as Mr. Peter Ricci's adjunct roles at institutions like Valencia College, Saint Leo University, and more, transformed him into an authority in the realm of hospitality management. His unwavering commitment and expertise have enriched the academic landscape and inspired generations of professionals.