Sanjit Kumar Thakur's remarkable journey is a true testament to his unwavering determination and continuous personal and professional growth. From his early days at IHM Kolkata to his current role as a Cluster Training Manager for Sarovar Hotel & Resorts in the Saurashtra region, his trajectory has been an inspiring one.
Early Steps in the Hospitality Industry: Building a Strong Foundation
also read – Exploring the Journey of a Hospitality Educator: Peter Ricci's 17-Year Impact on Hospitality Education
After graduating from IHM Kolkata in 2011, Sanjit embarked on a journey that would shape his future in the hospitality industry. His initial role as an F&B Associate at Oberoi Grand Kolkata in 2012 marked the beginning of his career. This was followed by pivotal roles as a Management Trainee and Assistant Restaurant Manager from 2012 to 2014, which laid the foundation for his growth in the industry.
Rising Through the Ranks: Showcasing Leadership and Drive
also read – Unveiling Hospitality's Star: Mr. Amit Sangwan, GM at Novotel Ahmedabad
In 2014, Sanjit assumed the position of Restaurant Manager at Radisson Blu, where he demonstrated his natural leadership abilities. His relentless drive led him to Movenpick in 2015, where he rapidly ascended the career ladder, achieving two promotions within a span of five years. His journey even took him to foreign shores, culminating in a significant role as an F&B Manager in the Middle East.
Giving Back to the Industry: Sharing Expertise and Passion
also read – Ascending Front Office to Global Hospitality Stardom: The Remarkable Odyssey of Mr. Harpreet Vohra in the Hospitality Sector
Returning to India in 2019, Sanjit embraced a new role as an F&B Lecturer at Westin College of Hotel Management. His dedication to education and his passion for the hospitality industry were palpable during his tenure of 2 years and 8 months. This phase of his journey allowed him to share his extensive expertise with aspiring professionals.
Seizing New Opportunities: Training Manager and Beyond
also read – Mr. Anubhav Dubey: Visionary Founder of Chai Sutta Bar
In 2022, Sanjit Kumar Thakur embraced a fresh opportunity as a Training Manager with Nile Hotel Management Company. He took on the responsibility of overseeing the Gift City Club, a Radisson Individuals franchise. This role further highlighted his aptitude for nurturing and developing talent within the industry.
Current Role and Lasting Impression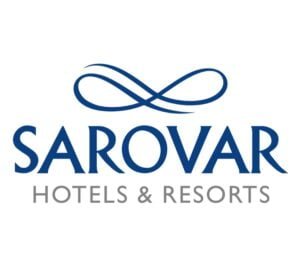 also read – Championing Growth and Inclusion: Devendra Kumar's HR Odyssey at Crowne Plaza Today New Delhi Okhla
As of now, Sanjit Kumar Thakur stands as a Cluster Training Manager for Sarovar Hotel & Resorts in the Saurashtra region. His journey stands as a shining example of how unwavering hard work, adaptability, and an unyielding passion for growth can pave the way for remarkable achievements within the ever-evolving hospitality field.